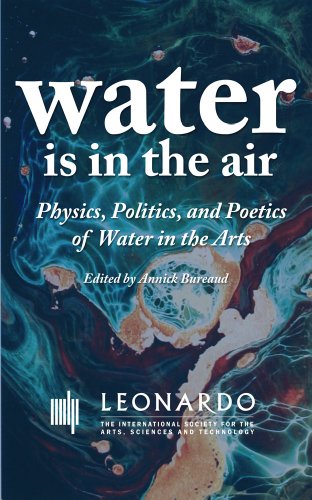 Our contributors discuss their work in the arts and sciences, which is showcased in the new article collection, Water Is in the Air: Physics, Politics, and Poetics of Water in the Arts. Water Is in the Air explores the ways that artists, from all over the world, working at the cutting edge of science and engineering, create work that addresses critical issues of water in culture and society. This conversation was recorded on March 19, 2014.
Contributors:
 Jean-Marc Chomaz, CNRS research director at the École Polytechnique Hydrodynamics Laboratory (Ladhyx) and professor at École Polytechnique. He is a member of the artist group Labofactory.
 Mikael Fernström and Sean Taylor, the art-science collaborators behind Softday. Fernström and Taylor teach at the University of Limerick. Listen to their sound art piece, "Hypoxia Hibernalis," a shortened version of "Marbh Chrios."
 Annick Bureaud, independent art critic, curator and event organizer, researcher and teacher in art and technosciences. She is the director of Leonardo/OLATS, European sister organization to Leonardo/ISAST.
 Roger Malina, physicist, astronomer, editor-in-chief of Leonardo, and distinguished professor at the University of Texas, Dallas.