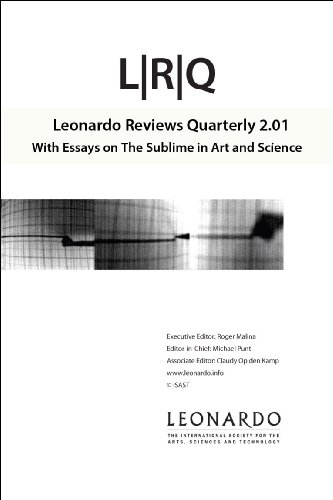 Listen as our contributors discuss the connections between science and the arts, especially where the sublime—the unknowable, the incomprehensible—fits within these fields. This conversation was inspired by Leonardo Reviews Quarterly 2.01: With Essays on the Sublime in Art and Science. This episode was recorded on August 22, 2012.
Contributors:
Michael Punt, Professor of Art and Technology at the University of Plymouth and Editor-in-Chief of Leonardo Reviews Quarterly. 
Sundar Sarukkai, Director of the Manipal Centre for Philosophy and Humanities at Manipal University. 
Martyn Woodward, doctoral researcher in the visual arts at the University of Plymouth. 
Roger Malina, physicist, astronomer, editor-in-chief of Leonardo, and distinguished professor at the University of Texas, Dallas.